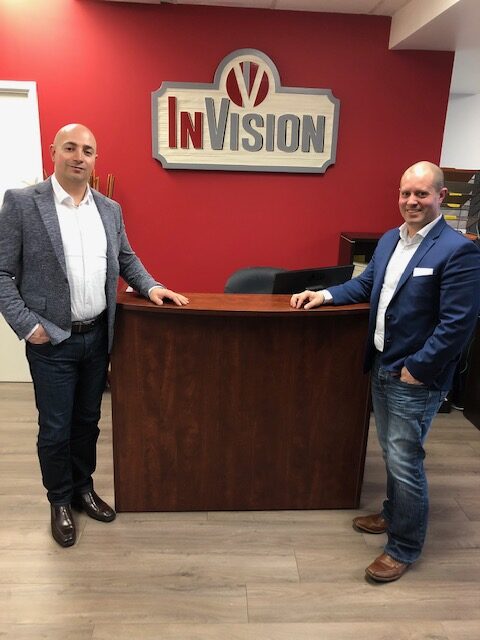 The Managing Partners at InVision Staffing, Joe Zeki and David Wilson, bring with them a successful track record in the staffing industry and have channeled this passion and experience into the creation of InVision.
Throughout their careers, they have created effective and efficient methods to service both their clients and candidates' needs throughout Canada and the United States. They pride themselves in providing their services to clients and candidates with honesty, integrity and ethics.
InVision was born from the recognition that many organizations in the staffing industry are slowly moving away from building long lasting relationships. Feedback received from both clients and candidates states that more and more firms are selling and recruiting through technology as opposed to taking the time to meet and speak with them to fully understand their needs. At InVision, we are focused on personal relationships and to identify the "right" candidates for our clients and to identify the "right" roles for our candidates.
We recognize that companies cannot grow and prosper without being able to employ leading talent, and that one of the most critical aspects of a candidate's life outside of family and health, is their career. Our team always strives to create the best fit and experience for both our clients and candidates. Our level of service has allowed us to standout amongst our competitors and this is why we have earned the trust and respect of the people and organizations we partner with.
With over 40 years of combined recruitment expertise in Engineering/Manufacturing, Skilled Trades, IT and Office/Professional Services, the Managing Partners at InVision are actively involved in the entire recruitment process for all of our clients. Our clients can expect us to be engaged from the time that a job order is taken, throughout the entire recruitment process. This hands on approach ensures that InVision's recruitment search methodologies, candidate qualification processes and overall service quality is an "industry leader".
InVision provides strategic and focused search techniques to enhance the overall recruitment experience of our customers. We strive to provide our recruitment service at a higher level than our competition, resulting in more accurately sourced and suitable candidates for each opening. This means that our clients are receiving resumes that are vetted and qualified for their specific roles based on a candidate's technical expertise, and Company "fit". We place a very high standard on the services we provide, and it is our commitment to provide our best effort until a role is filled.
InVision looks forward to being your strategic recruitment partner.